Browsing articles in "DCAA"
DCAA issued MRD 11-PAC-021(R)  "Audit Alert on Performance of Audit Steps to Test Cost Accounting Practices for Compliance with Cost Accounting Standards in Current Audits." This MRD requires all auditors should incorporate assessment of the contractors' compliance with the Cost Accounting Standards (CAS).  The previous policy stated that the comprehensive audit of compliance for each applicable standard, except for CAS 401, 402, 405 and 406, shall be conducted once every three years or more often if conditions merit conducting an audit sooner.  However, since DCAA's current workload has not permitted this to happen, they are instructing their staff to incorporate these assessments within their current audits.
What does this mean for Government Contractors?  Continue reading »
The DFARS business system rule is in full swing for 2012, clause DFARS 252.242-7005 is now included on all CAS covered contracts.  The rule was written to cover the following business systems:
Accounting
Estimating
Purchasing
Earned Value Management
Material Management and Accounting
Property Management
In September 2010 the Defense Contract Audit Agency ("DCAA") released its "Rules of Engagement."  These rules were set forth as guidance to the DCAA auditors on what communication they should be having with the contractors they are auditing, as well as the requestor (typically the Contracting Officer) of the audit, and how the communication may affect their independence. Auditor communication was addressed for every stage of an audit. While this is guidance for the DCAA Field Auditors, it is critical information for contractors as they now know what information and communication they should be receiving and when to request it.  DCAA has increased staffing, procedures and scope of many audits, therefore you can anticipate working MORE with DCAA in 2012 if you are a defense contractor.
Know the "Rules of Engagement" before you are audited by DCAA:  Continue reading »
The Government Accountability Office ("GAO") released a report on December 8, 2011 titled "DEFENSE CONTRACT AUDITS: Actions Needed to Improve DCAA's Access to and Use of Defense Company Internal Audit Reports" (GAO-12-88). The GAO performed their study to assess whether defense contractors' internal audit departments, and the reports they issue, should play a greater role in Defense Contract Audit Agency ("DCAA") audits. The GAO study included seven (7) contractors, five (5) large and two (2) small. The GAO determined that approximately 46% of the internal audit reports of the companies related to work potentially being performed by the DCAA.
Some of the areas covered by the relevant internal audit reports are: Continue reading »
Ken Saccoccia spoke in Northern Virginia on October 27th at the IMA Current Issues in Government Contracting Event.  When Ken spoke the room listened and here is what we can see on the horizon at DCAA, "an aggressive plan to address Incurred Cost backlog" and "increased testing focused on risk based testing."
My response, how exciting!   I was ready for this last year when I conducted the Webinar "How to Survive a DCAA Incurred Cost Audit" in March 2011, but I was just a bit ahead of my time.  The incurred cost backlog has quadrupled over the last 10 years and members of the Government Affairs Subcommittee on Government Oversight addressed this with the DCAA Director in February 2011.   The Agency however had different priorities in 2011 with emphasis on business systems and the revamping of the agency's workprograms and procedures, 2011 did not produce much of a "dent" in the ICS backlog.  It sounds like 2012 will be the year. 
How can you be prepared? Continue reading »
According to Michael Bame, writing in the About.com blog, the Defense Contract Audit Agency (DCAA) is going to audit certain costs more intensely this year in an effort to ensure that no unallowable costs are invoiced to the Government.  Among the costs targeted for more scrutiny are:
1.  Business Development vs. Marketing:  Business Development expenses, which are allowable, are incurred in response to a Government solicitation that has or is about to be issued.  Marketing expenses, which are not allowable, are incurred for the general promotion of the company. Continue reading »
Effective May 20, 2011, DCAA Field Audit Officer's will no longer initiate annual financial condition risk assessments or financial capability audits. FAOs will perform financial capability audits only when requested by the contracting officer due to unique circumstances requiring DCAA audit assistance and based on requests from the contracting officer related to requests from non-DoD agencies when DCMA has not performed a financial capability assessment as part of its DoD oversight. Continue reading »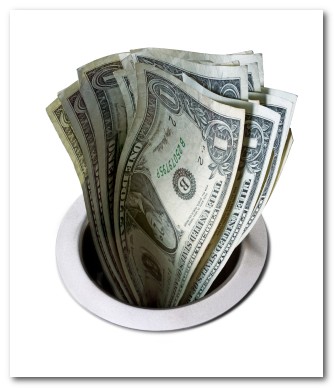 On February 18, 2011 the DCAA issued memorandum 11-PSP-003(R) regarding FAR 52.215-23 on Pass-Through Charge Limitations. The memo states that any indirect costs and associated profit applicable to subcontractor costs where the contractor does not provide "added value" (e.g., subcontract management functions) are considered excessive pass-through costs which are unallowable.
Good news for all contractors, Effective July 26, 2011, many DCAA audits where a report will be issued, will undergo an independent reference review subsequent to supervisory review but prior to report issuance. Continue reading »
DCMA has established a Financial Capability Group to perform all financial analysis for the Defense Department including preaward financial analysis, post award financial surveillance, and the monitoring of contracts receiving financing payments.
 As a result DCAA will no longer initiate financial condition risk assessments and financial capability audits. In addition, Continue reading »
Aronson Contributors
The fast-changing government market requires participants to stay up-to-date with important news and trends if they want to succeed in this dynamic sector. Aronson LLC's Fed Point blog helps government contractors keep current through original postings, online resources, reading and research recommendations, statistics, trends and more. Fed Point, which is written and compiled by members of
Aronson's Government Contract Services Group
, brings together current news, trends and insights affecting this burgeoning market sector. Our experts know exactly what information you need to have to make informed decisions, stay compliant with the regulations, and streamline your business for maximum profitability. Visit
www.AronsonLLC.com
to learn more about Aronson's specialized accounting and consulting services!
Categories
Blog Roll
Archives