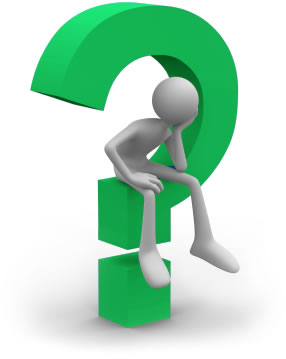 As U.S. accounting standards continue to evolve and move closer and closer to IFRS, now more than ever it is important for private companies, CPA's and their financial statement users to take action and to help shape the future of private company financial reporting. 
 During December 2009, the American Institute of Certified Public Accountants (AICPA), the Financial Accounting Foundation (FAF), and the National Association of State Boards of Accountancy (NASBA) created the Blue Ribbon Panel on Private Company Financial Reporting.  Members of the panel consist of various financial reporting constituencies, including lenders, investors, and owners as well as preparers, auditors, and regulators.  The panel was formed to explore the necessary changes needed to best meet the needs of users of private company financial statements and whether or not there should be a standard-setting process that recognizes that there are differences between public and private companies. 
In January 2011, the panel finalized its recommendations on the future of standard setting for private companies and submitted a report to the FAF.  The panel concluded that a problem does exist where private company financial reporting is concerned.  As a result, it had two significant recommendations.  It proposed that the FAF accept:
Substantive changes and modifications in existing and future U.S. GAAP for private companies were appropriate.
A new, separate standard-setting board should be established and report directly to FAF and consist of people with private company constituent experience. 
The new board would work closely with the Financial Accounting Standards Board (FASB) throughout the standard-setting process, but the new board would have the authority to change or modify a FASB standard and would be able to create accounting differences, such as recognition and measurement differences, going forward for private companies.
 In early March 2011, FAF formed a working group to address the accounting standards for nonpublic companies.  The working group is conducting outreach to stakeholders in various ways.  FAF will seek input on suggested improvements, including the solutions recommended by the Blue Ribbon Panel.  An action plan is expected in the fall.
 Why Is This So Important?
There are approximately 29 million privately held companies in the U.S.  Many are small- and medium-sized businesses that report to a narrower range of financial statement users, such as bankers/lenders, sureties, and venture capitalists.  U.S. GAAP, however, continues to be driven towards the issues that are occurring in the capital markets that are addressing the needs of the public companies and investors (which there only approximately 15,000 companies that are registered with the SEC).  Recent accounting and reporting guidelines often have lacked relevance and have become and are continuing to become more complex for private companies.   The result is that often what is included in today's current financial statements is not useful to private company owners and users of the financial statements who want straightforward, understandable information that addresses what they need to know in order to make effective business decisions.  In addition, the added cost to comply with the standards is causing more and more private companies to issue qualified financial reports from their CPA.
What Can We Do?
Make your voice heard.  Write a letter to FAF stating that you support the Blue Ribbon Panel's recommendations for a separate, autonomous standard –setting body for private companies.  Also, educate other stakeholders.  Make them aware of the issue and encourage them to write a letter, as well.
 The AICPA openly supports the Blue Ribbon Panel recommendations and has developed a letter-writing tool that can be used to customize a letter to FAF.  For this tool and additional resources on private company financial reporting, visit aicpa.org/privateGAAP.
1 Comment
Aronson Contributors
Aronson's knowledgeable industry experts have been serving the needs of the Metro Area construction community for nearly five decades. Our
Construction Industry Services Group
bloggers leverage their deep expertise to bring you the latest information and insight affecting construction contractors and other specialty subcontractors. Learn about new legislation, tax tips, financial information and other articles that will help you "build" for the future! Be sure to bookmark the Construction Report for quick access to important information! Visit
www.AronsonLLC.com
to learn more about Aronson's specialized accounting and consulting services!
Categories
Archives